5 Trends To Transform Your Space
Transform Your Space
Between the pandemic and now the sweltering summer days spent inside, we have more time than ever to revaluate our space and think about the ways we can redecorate and spruce things up!
To help you get a jump on redesigning your space, we've found 5 hot trends that will transform any room in your home from shabby to chic!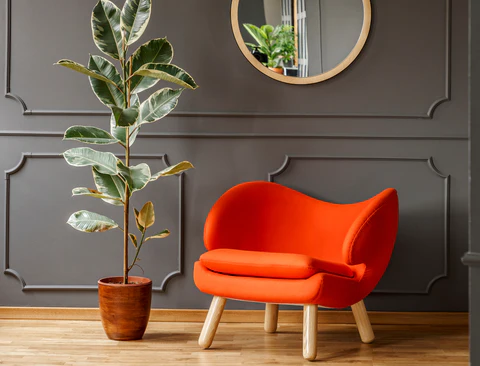 Curved Statement Pieces
If you feel like you're in a design rut, you crave a practical statement piece, or you want to add a touch of elegance to your space, a curved statement piece may be just what the interior designer ordered. A colorful curved sofa or chair is the perfect piece to add an unexpected element to a home or office without sacrificing comfort.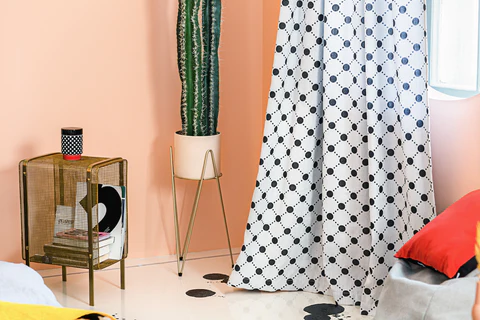 '80s Revival
If you're a fan of vibrant colors and geometric shapes, then you'll be happy to know '80s vintage-inspired home decor is back and better than ever. The world of '80s interior design is rich and complex: full of floral chintz, wallpapers with borders, curtains with tails and much more. Recent revival of '80s-inspired design, however, is all about focusing on bold shapes, natural materials, and geometric patterns—so don't worry…waterbeds, ruffled bedding, and wall-to-wall carpet will not be making a comeback!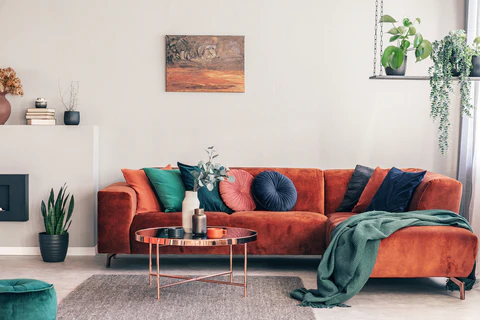 Jeweled Tones
Few design elements have more of an impact on the feel of your room than color. If you're looking to bring richness and depth to your room, try jewel tones in your interior design. What are Jewel Tones? They're exactly what they sound like — deep, rich colors like sapphire, ruby, amethyst, topaz, and emerald. These deep, saturated colors bring warmth and coziness to a space whether you're bringing them in as accents or as an overall color palette.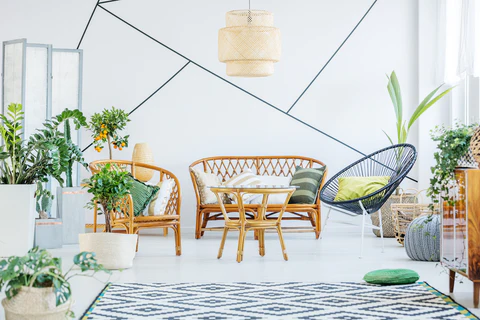 Nature-Inspired Vibes
For generations people have loved the natural and organic appeal of elements that make them feel calm, at peace and above all – welcomed into a space. With so many of us cooped up inside most days, hunched over computers in offices with bad fluorescent lighting, it's easy to see why interior designers are gravitating towards nature-inspired colors and materials. Clusters of houseplants in corners and on shelves invite a "jungalow" vibe, and natural materials like rattan and jute are lightening up the look & feel of things. Different wood tones are being mixed with earthy colors and crystal collecting isn't just a fad anymore!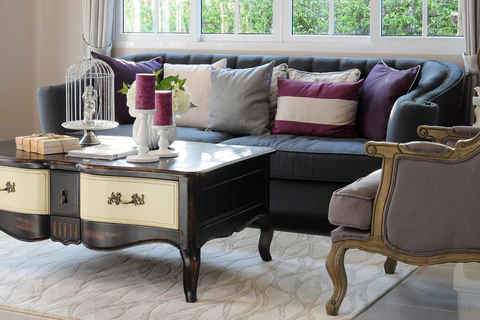 Traditional with A Twist
Traditional interior design is a popular style of décor that is based largely on 18th- and 19th-century European styles and conventional notions of what a home looks like. Traditional color palettes use subtle neutrals, while wood floor finishes and furnishings tend to be darker. Walls are usually painted in muted neutrals but may include subtle patterned wallpaper in traditional motifs such as floral, stripes, or damask. Textiles are generally neutral or subtly patterned as with wallpaper and may include heavy cotton, wool, velvet, damask, and silk. If you're more into traditional styles, but want to spice it up a bit, then consider giving traditional elements a twist: Think classic silhouettes in fun prints, textures, and shades.