With residents of cold regions preparing for snow, plus all the holidays and social gatherings, December is a notoriously busy month. But with a little preparation (and some extra time carved out for finding your Zen), you can savor the best of the season, whether it's winter walks or hot cocoa. Check off these tasks for a less hectic, more harmonious month.
Things to Check Off Your List in an Hour or Less
Disconnect hoses. If it freezes in winter where you live, now is the time to shut off the water supply to your outdoor faucets. After shutting off the water, turn on the faucets outside to allow any water left to drain out. Then disconnect garden hoses, drain the water and roll them up to store indoors until spring.
Keep an eye on trees. A buildup of heavy snow on tree limbs can make them more prone to breaking. Brush snow off tree limbs after each big snowfall, using a broom to extend your reach. If a limb does fall, have it removed as soon as the weather permits.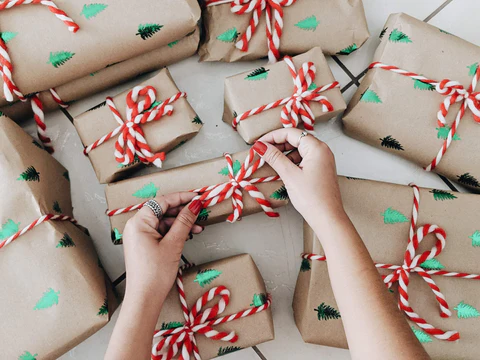 Set up a gift-wrapping station. Stock up on wrapping paper, plain boxes, ribbons, gift tags and tape, and store everything in an easily accessible spot near a work surface.
Having all your supplies ready to go will make it much more appealing to wrap gifts as soon as you buy them — instead of waiting until the last moment for a marathon wrapping session.
Make space for winter coats, boots and scarves. With winter weather come bulky coats, boots and all sorts of mittens and scarves that seem to multiply when you're not looking.
Clear out the closet nearest your main entrance to make room for those extra winter layers, or supplement a hall with coat hooks and a boot tray.
Tackle These Tasks Over a Weekend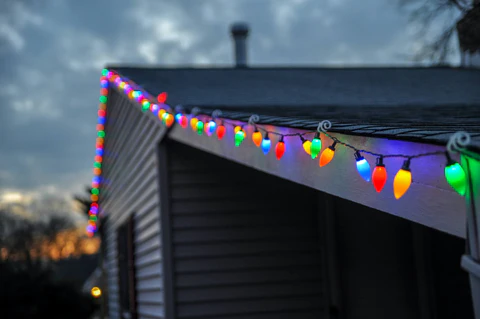 Put up outdoor holiday décor. Dig out those Christmas lights early in the month so that you have ample time to test strands and replace nonworking ones before the holidays. Hang exterior lights and wreaths, being sure to use only exterior-rated lights, and plug them in safely in an outdoor outlet.
Add winter evergreens to outdoor spaces. Try boxwood in containers decked out with twinkling lights. Living Christmas trees and evergreen wreaths are also good choices for the front porch.
Simplify your holiday. If you tend to feel overwhelmed at this time of year, take a timeout to set some intentions for your holiday season. Focus on a few meaningful activities that you really enjoy, and give yourself permission to say, "No, thank you" to events or activities that stress you out. And if you will be hosting a major holiday event this year, do what you can to prepare in advance (and delegate some responsibilities to others) so that you can avoid last-minute stress.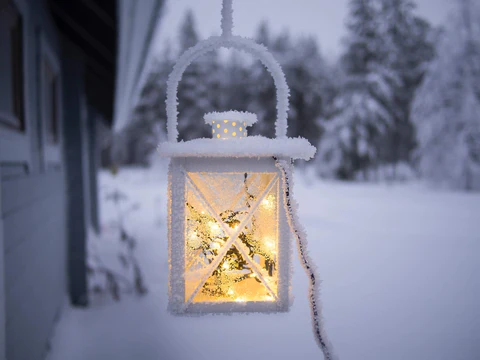 Get ready for winter storms. Check the condition of your snow shovels, gloves and window scrapers, and replace as needed. Store snowy-weather supplies near the door where you can access them easily in a storm, and mark the sides of your driveway and other key places with reflective poles, to help the snow plowers see where to go. And even if it doesn't snow where you live, keeping the pantry stocked with food, bottled water, candles and flashlights in case of power outages is always a good idea.
Block drafts. If you feel a draft, don't just reach for another throw blanket — apply weather-stripping to the drafty area to warm up your house and save on your energy bill. If the cold air is getting in under a door, what you need is a door sweep. Usually made of hard plastic, a door sweep attaches to the bottom of your door, sealing off the gap that lets in cold air.
Refresh the guest room. Be ready for overnight guests this holiday season by prepping your guest room in advance. Make the bed with fresh sheets, replace lightbulbs as needed, vacuum and dust — it's amazing how many dust bunnies can congregate in an infrequently used space like the guest room.
Maintenance and Extras to Budget for This Month
Spruce up indoor play areas. If you have kids at home, harsh winter weather can mean more playtime indoors. Stave off cries of "I'm bored!" with a spruced-up play space. A bit of reorganizing and a few simple purchases (like a giant roll of paper and fresh markers) can make your same old space feel like new.
Carve out a space to find your Zen. What with family stress, packed social schedules and world events, it's especially important for our well-being to carve out moments for calm and reflection during this busy season. Create a personal retreat at home by clearing a space for yoga, meditation or relaxation. It certainly doesn't have to be as grand as this one; it can simply be a space that's slightly bigger than a mat, in any room. Just make the time to use it.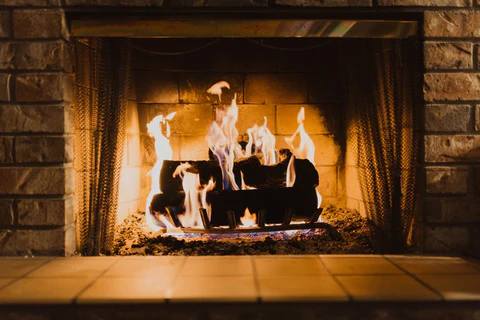 Have your chimney cleaned. If you haven't done so yet, be sure to schedule a cleaning with a certified chimney cleaner before you light that first fire of the season. Creosote can build up in the chimney, increasing the risk of a house fire.
Update your emergency kit. Be prepared for power outages and other emergencies by making sure your house and car are outfitted with well-stocked emergency kits. The basics include bottled water, a hand-crank radio, a flashlight with extra batteries, a cell phone charger (hand-crank or battery-powered is best), food, blankets and a first-aid kit. At home, keep essential documents in one easily accessible place.
Plan for holiday home safety. A few simple precautions — such as illuminating the area around your house, locking doors and windows, and trimming bushes — can go a long way toward keeping your home safe.
And with night falling earlier this month, and many people headed out of town, it pays to be extra safety-conscious, whether or not you are going anywhere.