How To Make Slime With Boulder Clean
If you're looking for a fun kid-friendly project this weekend, we've got you covered. It turns out Boulder Clean Laundry Detergent makes the perfect binding agent when making slime. Slime is an easy activity that doesn't require too many ingredients, or too much clean-up, and it keeps for a long time! In fact, if you're crafty, you probably have everything you need already laying around the house.

INGREDIENTS:
Elmer's Glue
Dye (Natural Food Coloring or Easter Egg Dye)
Glitter, beads or anything else you want to decorate your slime!
DIRECTIONS:
1. Start with Glue
In a plastic bowl, add the Elmer's Glue. We started with about 1/2 of a 7.5 oz. bottle. Keep in mind, you can always add more if you need or want to throughout the mixing process in step 2.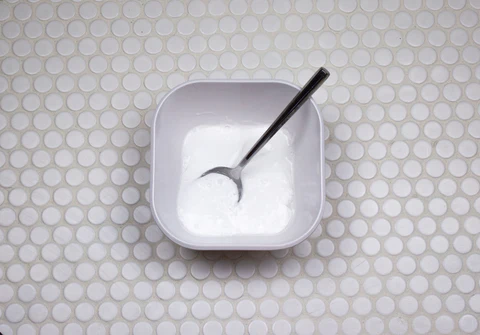 2. Add Boulder Clean Laundry Detergent
Add Boulder Clean Laundry Detergent 1 tbsp at a time and stir. We repeated the process of adding detergent and mixing it with the glue 4-8 times until the mixture was very firm and didn't stick to our hands or the bowl. Once it's mixed well enough to pick up, knead it with your hands to get an even texture. (Is it feeling satisfying yet?)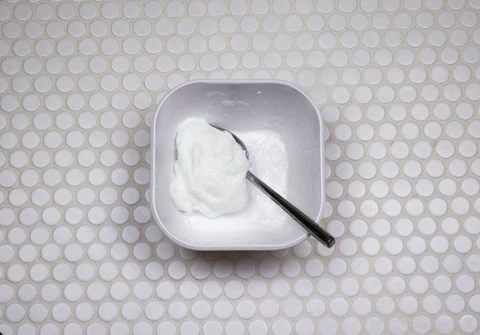 3. Add Some Color
Starting in your bowl, or in your hands (depending on how messy you want to get), mix in your dye. To get the dye to fully saturate your slime, you will have to pick it up at some point and knead it through. We used a variety of techniques—stretching and folding the slime until it was uniform.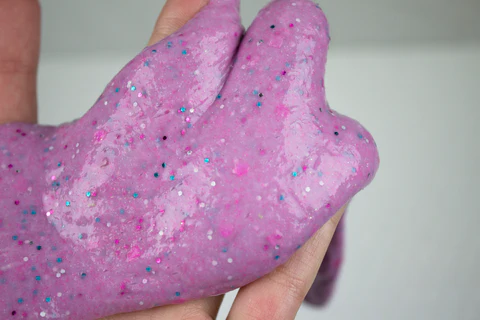 4. Decorate and Play!
Add glitter, beads—whatever you feel like! We added large and small sized glitter (including adorable heart shapes) into our purple slime, and a more subtle amount of tiny, sparkly glitter into our green slime. Enjoy stretching this gooey slime as it folds back together again and again!
FAQ's
Did the dye stick to your hands?
While we mixed the dye in, it did rub off on our hands a little. After it was finished absorbing into the slime we didn't have any color residue on our hands after playing with it. We used Whole Food's 365 Plant-Based Food Coloring.
Will the slime keep?
The slime will stay pliable if you keep it in an air tight, plastic container. We'd recommend using an old piece of tubber wear with a lid.
Any other warnings?
Try to keep the slime away from any carpeted areas in your home. Other than that, we found the slime really likes to stick to itself rather than any other surface we had it on. For any after-slime clean up, use Boulder Clean All Purpose Spray. Since it's made from glue and laundry detergent, it should smell amazing and shouldn't be too dirty.
For more images and videos of our slime, visit Boulder Clean on Instagram.