Interviews With An Expert #10: Orange Oil & Cleaning – A Powerful Combination
What Is Orange Oil?
This exquisite essential oil has a wonderful aroma and so many associated benefits. It can be used to fragrance the home and treat both body and mind. It can not only create a warm environment but can also stimulate the strength and resilience of the immune system and eliminate airborne bacteria.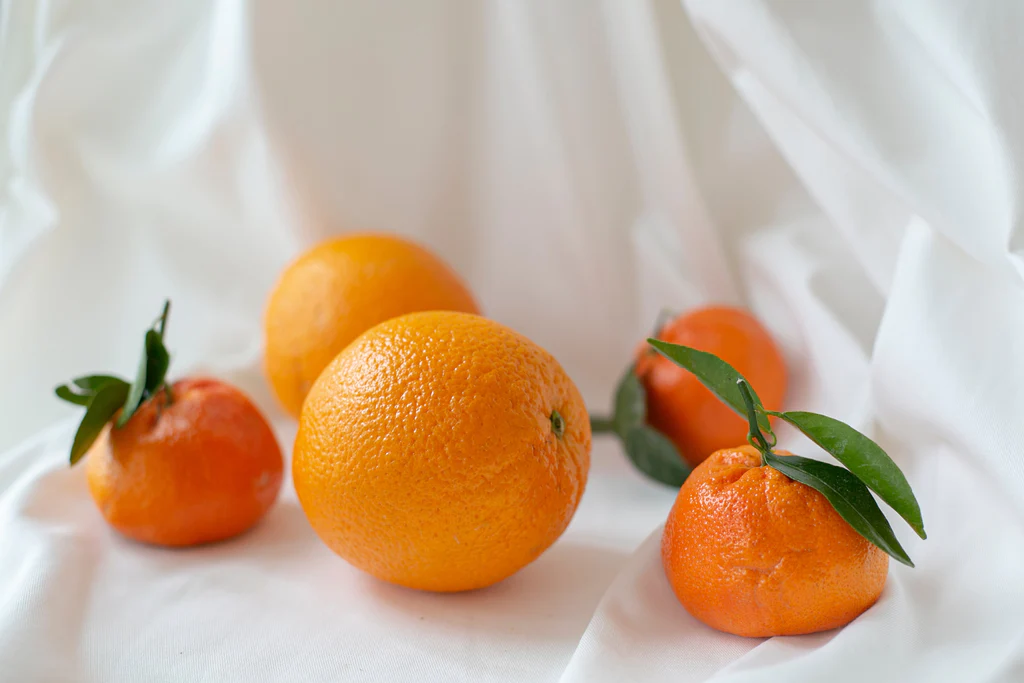 Where Does Orange Oil Come From?
Orange oil is found in tiny glands in the peel of an orange.
How Do you Extract Orange Oil?
The oil itself is harvested by pressing the rind of the fruit and is typically extracted by centrifugation, resulting in a cold-pressed oil. Sometimes called sweet orange oil, it's created by pressing the peels of the of Citrus × sinensis (as opposed to bergamot essential oil, made from the species C. × aurantium) and separating the oil. During this process, a compound called d-limonene (the beneficial cleaning property) is created. Be careful to not inhale this, because although eco-friendly, it can cause more sensitive people discomfort.
There's also an added environmental benefit to the way that orange oil is harvested. The peels that are used are by-products from juicing, which means that no part of the orange goes to waste.
What Does Orange Oil Smell Like?
Orange essential oil has a sweet and uplifting fragrance that brightens any room and psychologically boosts your mood and energy.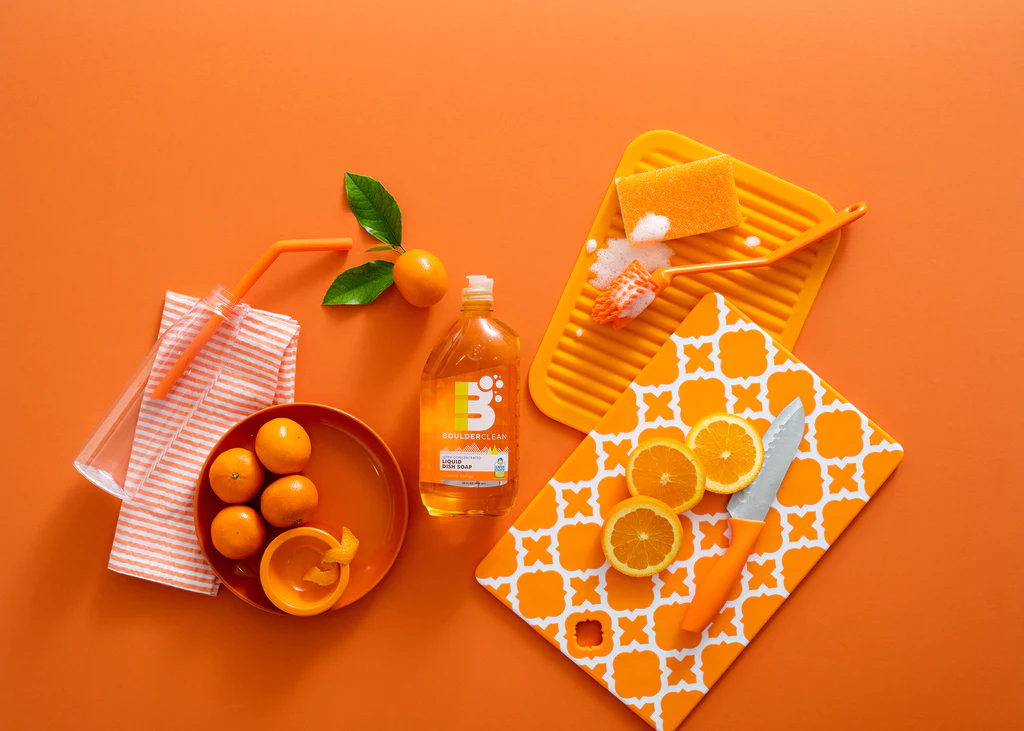 So what exactly does the Orange Oil in cleaning products Do?
With its fresh citrus scent and powerful solvent qualities, orange oil makes an ideal addition to cleaning solutions, cosmetic items, soaps and detergents.
It's antiseptic.
Orange oil's proven antibacterial and antifungal properties make it an effective all-purpose household cleaner. It works wonders in eliminating not only dust and dirt but most importantly disease-causing germs such as E-coli and salmonella.
It is one of the toughest degreasers found in nature.
And it's non combustible, so it serves its purpose best in the kitchen where we commonly find grease splattered on various surfaces: kitchen bench tops, range hoods, stovetops, or countertops. You can power through tough messes and stains, leaving behind a refreshing orange scent!
It won't cause corrosion or rust.
A citrus oil-based cleaning product will not cause cause rusting, pitting, etching, or staining and are generally not corrosive or harmful to metals or most plastics and polymers. Such products are made from the oil found in the orange peel, rather than the pulp and juice of the orange. Some products contain citric acid (found in the pulp and juice of oranges), so read the label to find out exactly what you're getting. If the product contains citric acid, wash and dry after cleaning.
It polishes.
Orange oil can transform a dull and lackluster room into a cheerful and sparkly place. Tired and faded tables, bed frames, desks, and cabinets come alive and get a polished look with their new sheen.
It's non-drying.
Orange oil doesn't contain harsh chemicals. Thus, it works well on all wood surfaces, from antiques to modern furniture, without drying the finish, unlike other traditional cleaning products or degreaser such as mineral spirits, ammonia, or naphtha. The citrus oils of the rind are safe to use on both finished or unfinished wood.
Solvents, Surfactants and Water
During the cleaning process solvents and surfactants are mixed with water. In short, solvents are the substances doing the dissolving. A surfactant is a blend of words, known as surface-active agent. Surfactants surround and lift dirt, allowing the water to suspend the dirt and carry it away.
Water is one of the most common and easily accessible solvents, but other solvents are added to aid in the cleaning process to help break up the dirt more quickly. This is where orange oil comes in. Orange oil is a powerful and natural solvent. Orange oil breaks down the dirt.
Is It Natural?
Yes orange essential oil is natural. Orange oil has been used for centuries to calm and uplift. It has a calming effect that aids relaxation, reduces symptoms of anxiety and helps to promote clarity. Orange oil is a plant-derived oil, making the product much more healthier, and less toxic compared to other brands of household cleaners. It also appears to be effective at reducing levels of stress and anxiety.
Is orange oil safe for my home?
Yes, orange oil is safe for your home. As a natural cleaning agent it comes directly from the orange fruit itself, no artificial fragrances, or chemicals. It can be safely used on most surfaces around the house since it contains no harsh chemicals. There are many orange essential oil products on the market; be sure to purchase an eco-friendly brand or else you could get harmful contaminants in the mix.
What things do Orange Oil products work well on?
Orange oil products work well at removing adhesive stuck on glass or a price tag stuck on a vase. It is also amazing for tackling greasy jobs, which means it is perfect for kitchen use.
It can be used in kitchen degreasing, polish, general cleaner and even a stain remover!
What are the products that you have that use Orange Oil?
If you love oranges, then you will delight in these lovely BOULDERCLEAN products so give them a try today!
What is the inspiration behind the Orange Oil scent?
All our scents are inspired by nature.
Looking for more Interviews with an Expert?
Interview #1: Breaking Down the Scary Sounding Ingredients
Interview #2: Understanding the Disinfecting Line
Interview #3: A Closer Look at Our Laundry Detergents
Interview #4: Our Plant-Based Fragrances & Dyes
Interview #5: Why Are We Plant-Based?
Interview #6: What's Up With Cleaning Tablets?
Interview #7: How Power Sport Laundry Tackles Your Toughest Odors
Interview #8: Learn All About Our Refill Cleaning System 
Interview #9: 2021 Unwrapped