Routine Clean Kit
$32.49
Out of stock
For those tough once-a-week type of cleans including your muddy floors, loads of dirty towels and linens, fingerprint-ridden appliances and everyone's least favorite—the commode. Our Routine Clean kit covers everything you'll need for those "do it 'cause you have" to chores. Delivering a powerful clean, naturally, these products will spruce up your home and leave it ridiculously fresh.
More Reasons to Love...
+ Bundle and save
+ Tackle every mess in your home
+ Products that work harder, so you work less
+ Tough on dirt and grime
+ People, pet and planet safe
+ Free from phosphates and phthalates
+ Delightfully scented, inspired by nature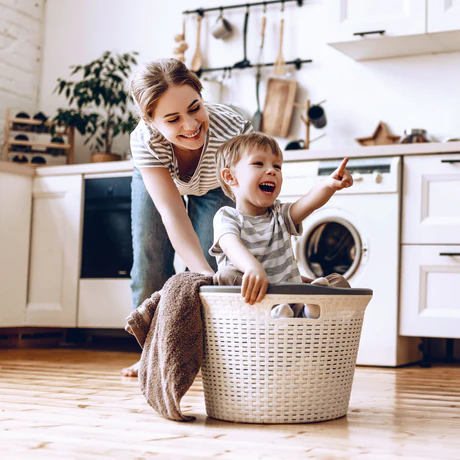 INGREDIENTS
To see a full list of ingredients + SDS information, view our Laundry Detergent Packs, Granite and Stainless Cleaner, Multi-Surface Floor Cleaner, Toilet Bowl Cleaner.
Ingredients - How They Work
+
Boulder Clean Routine Clean Kit SDS. Ingredients may include those found at http://www.ifraorg.org.