Understanding Our Labels And Certifications
Learn What All Of Our Certifications Really Mean For Our Planet (And You!)
It's Earth Month! And to celebrate, we wanted to take some time to revisit our eco-friendly commitments and share with you, what we do to help protect and preserve this big, beautiful planet!
If you look at the label on any of Boulder Clean's products or even take a quick scroll through our site, you've probably noticed a lot of little icons for the certifications we have and organizations we belong to. We figure the easiest way for you to understand what these certifications are and to learn more about some of the great organizations we belong to, is to break down each icon and what it means for your home and our planet!
We want to change the idea that green cleaning products don't work. We strive to provide healthier, effective and safer alternatives to conventional home cleaning products. We aim to make families happier by creating clean, healthy home environments.
We believe in leaving behind a clean home that does not compromise the health of you or your family. We promise to add peace of mind to your cleaning routine with products that are designed to look beautiful, clean impeccably and leave your home smelling lovely! We promise that you can have powerful cleaning performance and still protect the planet.
Safer Choice
Products have to pass stringent criteria in order to earn the Safer Choice label. Every ingredient is reviewed and evaluated by EPA scientists and must meet strict safety criteria for both human health and the environment, including carcinogenicity, reproductive/developmental toxicity, toxicity to aquatic life, and persistence in the environment. Only the safest possible functional ingredients are allowed in products with the Safer Choice label. This means that Safer Choice-labeled products, like Boulder Clean's, are better for you, your home, and the environment!
Boulder Clean is very proud to have been named the U.S. EPA's Safer Choice Partner of the Year three times!
Leaping Bunny
At Boulder Clean our commitment to doing our best for the Planet, also extends to ALL of its furry inhabitants, which is why we are proud to be a Leaping Bunny Certified company. The Leaping Bunny Program provides the best assurance that a product is 100% free of animal testing. In order to become Leaping Bunny certified, brands must comply with requirements in place that go beyond current laws. Specifically, companies must:
Adhere to a fixed cut-off date, an unalterable date after which neither the brand nor any of its suppliers and/or manufacturers may conduct, commission or be party to animal tests.
Set up a Supplier Monitoring System to ensure all their suppliers and manufacturers comply with Leaping Bunny criteria.
Be open to independent audits to ensure their Supplier Monitoring System adheres to the Leaping Bunny Standard.
Renew their commitment to the Leaping Bunny Program annually.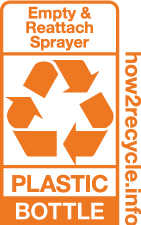 How2Recycle
As members of theHow2Recycle program Boulder Clean is involved with a coalition of other forward thinking brands who want their packaging to be recycled and are empowering consumers through smart packaging labels.
How2Recycle plays a critical role in the effective recovery of valuable packaging materials by providing a platform for us to clearly communicate recycling instructions for packaging directly to the public. We place a How2Recycle on our packaging to inform our customers how to recycle accurately, so no recyclable plastics end up as trash in landfills.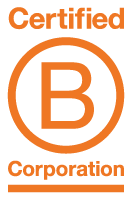 B-Corporation
Certified B-Corporations are businesses that meet the highest standards of verified social and environmental performance, public transparency, and legal accountability to balance profit and purpose. B-Corps, like Boulder Clean are accelerating a global culture shift to redefine success in business and build a more inclusive and sustainable economy.
Society's most challenging problems cannot be solved by government and nonprofits alone. The B-Corp community works toward reduced inequality, lower levels of poverty, a healthier environment, stronger communities, and the creation of more high-quality jobs with dignity and purpose. By harnessing the power of business, B-Corps use profits and growth as a means to a greater end: positive impact for their employees, communities, and the environment.
Packaging 
In addition to all our efforts to take care of the planet, we develop recyclable packaging and package our products in post-consumer recycled plastic whenever we can. We also reuse our manufacturing corrugated boxes which use 100% Post-Consumer-Waste for our online orders to reduce additional waste.