What's The Difference Between All-Purpose And Glass + Surface?
What's The Difference?
If you think these two cleaners should perform the same tasks around your home, then you'd be surprised to know just how specialized our All-Purpose and Glass + Surface products are formulated to be! From the surfaces you use them on, to the sparkling shine they leave behind—it's important to understand the difference before taking the first spritz.
Although they are both technically multi-surface products, the ingredients they contain and purposes they serve are completely different. Together, they can become a powerhouse duo around the house for your everyday and weekly cleaning routines.
Does "All" Mean I Can Clean Everything?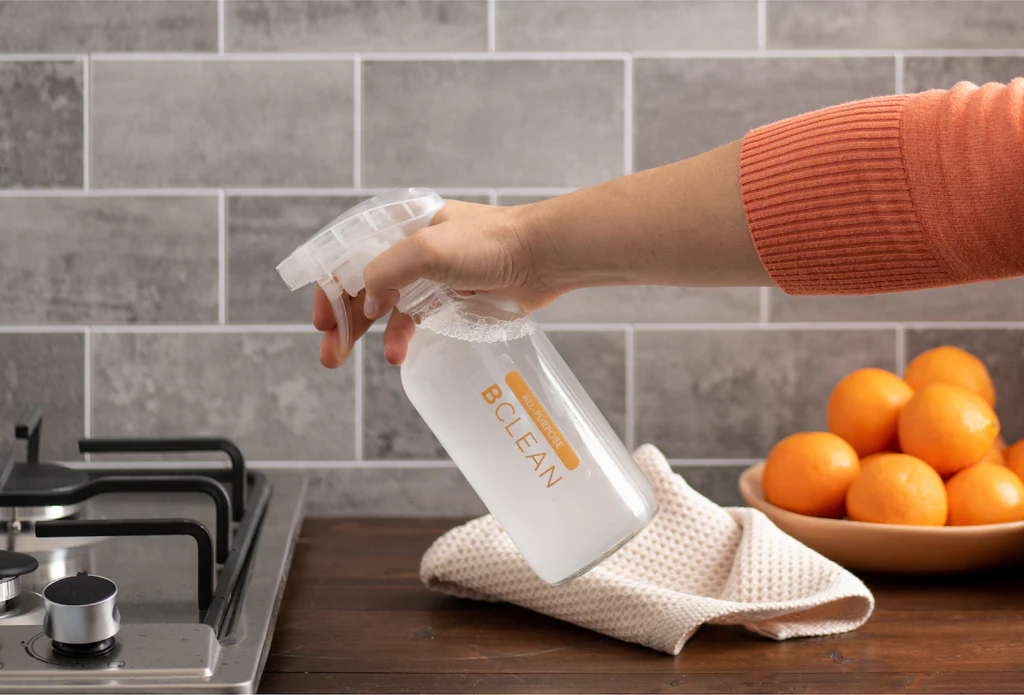 About All-Purpose Cleaner
This is the cleaning bottle you likely grab to clean up all of your common spills and messes, all across the home. It's a versatile product that performs well on almost all sealed surfaces. Our all-purpose cleaner is specifically formulated to pick up grease and grime, making it a product you can use across counters, appliances, baseboards and coffee tables to pick up dust, dirt and stuck-on gunk.
While an all-purpose cleaner can technically be used to clean glass, it won't perform as well as a dedicated glass cleaner would, often leaving streaks or other residue behind on the slick and transparent surfaces. It can also be more abrasive than a glass cleaner and, while it won't necessarily damage soft surfaces like glass, it's not the best choice for repetitive use.
Our All-Purpose products include a ready-to-use spray, and refill cleaning tablets that simply dissolve in your tap water at home.
Where should I use this cleaner?
Countertops
Appliances
Sinks & tiles
Stovetops
Sealed stone
Washable walls
Sealed floors
Doorknobs
Light switches
Where should I NOT use this cleaner?
Windows & glass
Brass & chrome
Unsealed stone surfaces
Walls with flat or matte finishes
What Is The "Surface" In Glass + Surface?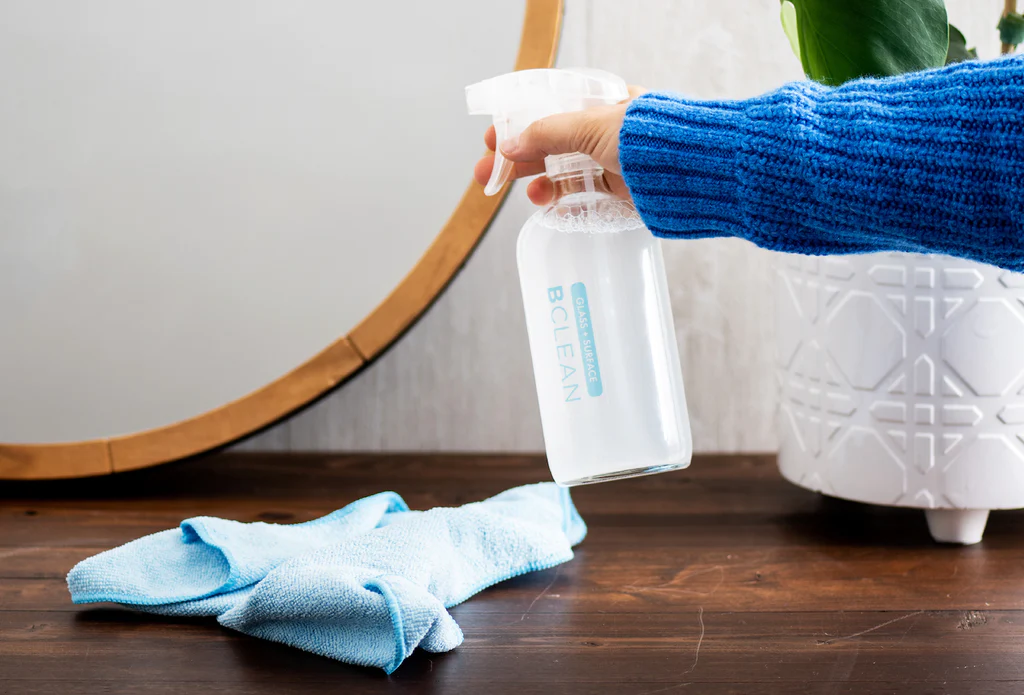 About Glass + Surface Cleaner
Our dedicated glass cleaner is formulated without ammonia, and only plant-based ingredients, to provide a powerful clean for the more delicate parts of your home. Think of your common reflective surfaces—windows, mirrors, chrome—that's what this cleaner performs best on!
Although there is some overlap with an all-purpose cleaner when it comes to the surfaces you can clean, the pH level in the glass cleaner is lower in order to achieve a streak-free shine. It's best applied and buffed with a microfiber cloth for shiny, clean windows and mirrors. While this cleaner easily breaks down dust and dirt, it's less likely to pick up stuck-on grease and grime.
We also make a ready-to-use spray, and refill cleaning tablets for our Glass + Surface products as well so you have the option for either method you prefer!
Where should I use this cleaner?
Glass
Mirrors
Windows
Plastic
Chrome
Appliances
Where should I NOT use this cleaner?
Stone surfaces
Walls of any finish
Electronics
Auto glass