Whitney Port's Favorite Products
Hi Everyone!
As some of you may know I recently became the Chief Branding and Strategy Officer of 1908 Brands which is based in Boulder, Colorado. Bundle Organics is one of the companies under the amazing umbrella of 1908. That's how I got brought into the fam.
I wanted to take this opportunity to announce my new baby Boulder Clean!
About Boulder Clean
At Boulder Clean, we are making clean cleaner. To us, clean means so much more than doing the laundry. It's about cleaning our homes, our communities—and yes, the environment. Harnessing the power of nature, our products are uniquely formulated with earth's mightiest plant-based ingredients to create high-performance cleaners that meet the EPA's Safer Choice™ standards. Every clean is kind. Kind to your home, kind to your family and kind to the planet. And with every purchase you make, we give back to 1% for the Planet®. So leave the big messes to us and Play Hard. Clean Easy™
This line of products is a staple in our home and they just launched their own direct-to-consumer website, so here is a quick link to shop the the whole collection.
Below are some of our faves:
Laundry Detergent Packs, Valencia Orange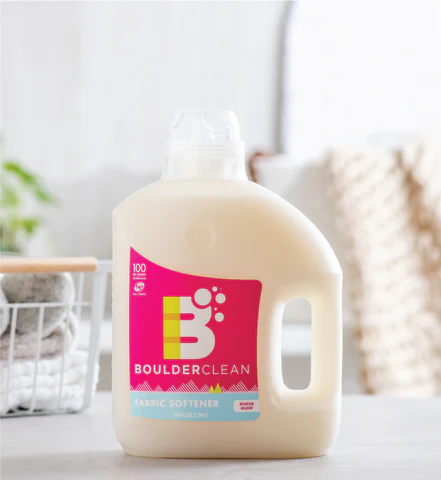 Fabric Softener, Mountain Meadow
Stainless Steel Cleaner, Lavender Vanilla
Liquid Dish Soap, Valencia Orange